Contact Us
Professor Gordon Schmidt
Program Director, Department of Kinesiology
schmidtg@wpunj.edu

973-720-2790
Exercise and Sport Studies – Sports Pedagogy (MS)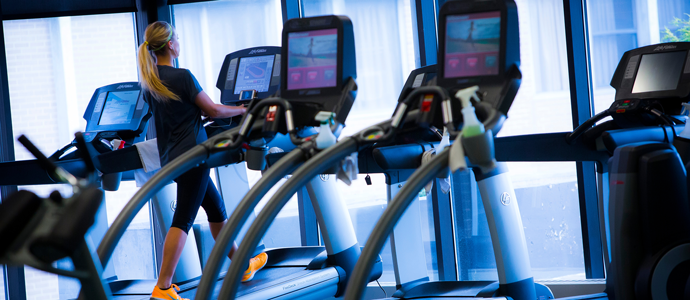 Degree Offered: Master of Science in Exercise and Sports Studies
Concentration: Sports Pedagogy
Application Deadline:
August 1st: Fall semester
December 1st: Spring semester
*Applications received after the deadline will be reviewed on a space availability basis

*International students are advised to apply by:
April 1st: Fall (September intake)
November 1st: Spring (January intake)
Program Description:
Offered through the Department of Kinesiology, the master of science in exercise and sport studies is designed for working professionals with an undergraduate degree in exercise science, kinesiology, physical education, or a related subject. Through this program, you will gain relevant and practical knowledge, strategic and critical thinking abilities, and specific skills that are immediately transferable to today's job market. The program is ideally suited for physical education teachers, exercise physiologists, athletic trainers, kinesiologists, public health professionals, and nutritionists, as well as professionals in other areas of health and kinesiology.
Admission Requirements:
In addition to the University's admission requirements:
Undergraduate bachelor's degree with a major in exercise science, human performance, kinesiology, physical education, or the equivalent.

Prerequisite classes will be assigned if the undergraduate degree is not in the exercise domain.

At least a 2.75 GPA on a 4.00 scale. (

In lieu of this standard, work experience or other factors may be taken into consideration.)

Minimum score of 150 on the verbal portion of the Graduate Record Exam (GRE) and minimum score of 150 on the quantitative portion of the GRE, or a minimum score of 400 on the Miller Analogies Test (MAT).

Two letters of recommendation that attest to applicant's academic qualifications.

250-500 word essay by the applicant on his/her suitability for the program.

Copy of a teaching certificate, if applicable, and a resume of any teaching or educational work performed by the applicant.

Personal interview may be required.
Program Requirements:
36 credits of graduate study (30 credits in ten classes, 6 credits of a written thesis or practicum/internship with a written concluding report).
*Thesis – The thesis shall be submitted in accordance with the provisions prescribed in the University's Graduate Studies Handbook. The thesis will be supervised by a faculty member assigned by the kinesiology chair. Proposals for thesis topics are subject to the supervisor's approval.
*Non-thesis Internship – Students may take a clinical practicum or internship under the supervision of an assigned faculty member. The practicum is 450 hours working with a sport team, approved fitness center, recognized sporting agency, or appropriate government center.
Supervisor Certificate
William Paterson University's sport pedagogy program has been authorized to offer courses for a New Jersey supervisor certificate in conjunction with the College of Education. This endorsement is required for supervisors of instruction who do not hold a standard school administrator or principal endorsement. The supervisor shall be defined as any school officer who is charged with authority and responsibility for the continuing direction and guidance of the work of the instructional personnel. This endorsement also authorizes appointment as an assistant superintendent in charge of curriculum and/or instruction.
MS in Exercise and Sports Studies (Exercise Pedagogy concentration)
36 Credits
Core (required courses)
9 credits
EXSC 5010 Introduction to Research
3
EXSC 5020 Research Methods and Design
3
EXSC 5030 Seminar in Exercise Science
3
Concentration in Sport Pedagogy (required courses)
15 credits
EXSC 6200 Curriculum Trends and Issues in Physical Education
3
EXSC 6210 Constructivist Curriculum and Teaching in PE
3
EXSC 6220 Supervision in Physical Education
3
EXSC 6230 Research on Curriculum and Supervision in PE
3
EXSC 6240 Human Motor Development
3
Thesis option
EXSC 7800 Thesis
6
Practicum/Internship with comprehensive exam
EXSC 7700 Non-Thesis
6