Music – Music Education (MM)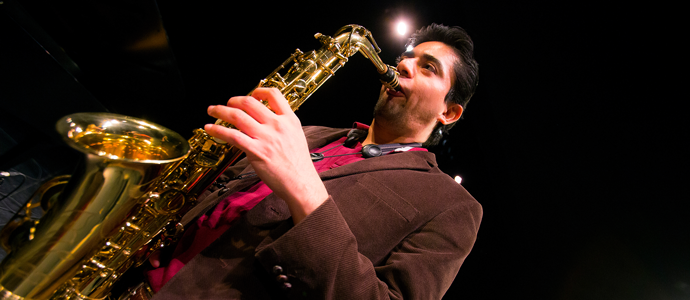 Degree Offered: Master of Music
Music Education
Application Deadline:
May 1st: Summer session
*Applications received after the deadline will be reviewed on a space availability basis
Program Description:
The music education concentration provides practicing music educators with advanced pedagogical skills that enable them to connect contemporary methodologies to a comprehensive knowledge of the historical, theoretical, and philosophical foundations upon which the profession is based. In addition to developing pedagogical skills, graduate students in music education also gain an increased understanding of the aesthetics of music, increase their abilities in performance, and investigate scholarly topics.
The program is challenging and includes a concentration-specific comprehensive exit requirement as well as an educational research master's thesis that explores the impact on P-12 learning. Up to 9 credits in the program may be taken for non-degree credit or toward the 100 hours of professional development required of teachers in New Jersey every five years. Appropriate non-degree credits may eventually be applied to the master's degree.
Admission Requirements:
In addition to the University's admission requirements:
Completed SlideRoom application.
Cumulative grade point average of 2.75 on a scale of 4.00.
Two letters of recommendation.
Audition that demonstrates either excellence in music performance (live audition) or excellence in music teaching (video-recorded audition). Requirements are as follows:
Music performance
Applicants must present a live audition on campus with a program including a minimum of three moderate—to advanced—level works of differing style periods taken from the standard art music repertoire. These should demonstrate the performer's technical skills and musicianship. At least one selection from the contemporary period must be included. Applicants are expected to sight-read at the audition. Special considerations are:

Voice – all works must be memorized; at least two selections must be performed in a foreign language.
Piano – all works must be memorized.
Percussion – applicant must demonstrate ability on snare drum, timpani, and on a mallet instrument.
Music teaching
Applicants must submit a recent video recording (see application form for details) of teaching episodes that demonstrate their teaching ability and musicianship. At least one episode should show the applicant using his or her primary instrument or voice to model for students. Students wishing to study conducting should include a front view of themselves conducting an ensemble for a minimum of ten minutes. While there are no specific literature requirements for the conducting audition, selections should include at least two pieces in contrasting styles. The entire recording should not be longer than thirty minutes.
Program Requirements:
36 credits of graduate study.
Satisfactory completion of a comprehensive examination, which carries no course credit and is required of all students.
A final project, which may consist of (1) a curriculum project, (2) an action research project, (3) a curriculum-based lecture recital with paper, (4) a final conducting project (conducting majors only), or (5) a traditional thesis (with faculty approval).
| Master of Music (Music Education concentration) | 36 Credits |
| --- | --- |
| Performance Track Course Sequence | |
| Research Techniques | 3 |
| Music Technology | 3 |
| Analytical Techniques | 3 |
| Graduate Seminar/Final Project | 3 |
| Foundations of Music Education | 3 |
| Applied Lesson/Ensemble | 3-12 credits |
| Music Education electives | 3-15 credits |
| Total | 36 credits |