Contact Us
Dr. Pamela Brillante
Program Coordinator, Department of Special Education and Counseling
brillantep@wpunj.edu

973-720-2279
Endorsement – Teacher of Students with Disabilities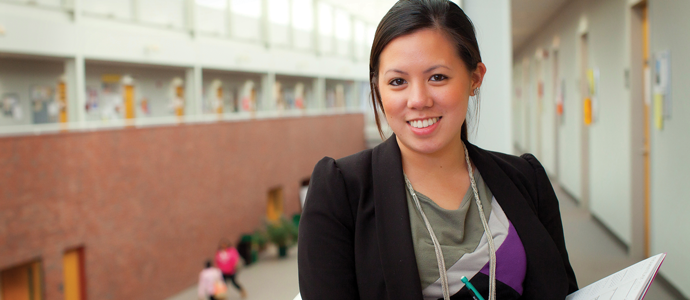 Degree Offered: Endorsement
Concentration: Teacher of Students with Disabilities
Application Deadline:
August 1st: Fall semester
December 1st: Spring semester
May 1st: Summer semester
*Applications received after the deadline will be reviewed on a space availability basis

*International students are advised to apply by:
April 1st: Fall (September intake)
November 1st: Spring (January intake)
December 1st: Summer (May intake)
Program Description:
This endorsement program is for teachers who hold a standard New Jersey teaching certificate or New Jersey certificate of eligibility with advanced standing (CEAS) and who seek an endorsement as a teacher of students with disabilities (TSD). The 22-credit program includes coursework in principles and practices of special education, and emphasizes preparation of individuals to instruct students with diverse learning and social needs in a variety of educational settings. A 1-credit demonstration teaching experience with students with special needs is required. Students who are employed as teachers may complete this class in their own school with permission of the principal. Students who have employment teaching special education while taking courses towards endorsement as a TSD must enroll in the alternate route program.
Admission Requirements:
In addition to the University's admission requirements:
A standard instructional license or CEAS in regular education.
Cumulative grade point average of at least a 2.75 on 4.00 scale.
One letter of recommendation from an educator.
Program Requirements:
22 credits of graduate study.
Endorsement: Teacher of Students with Disabilities
22 credits
Program Requirements
SPC 5550 Educational Foundations in a Diverse Society
3
SPC 5600 Understanding School-based Assessment of Diverse Learners
3
SPC 5640 Managing Challenging Behaviors in Diverse Settings
3
SPC 5660 Assistive Technology in the Inclusive Classroom
3
SPC 5700 Language, Literacy, and Learning in a Diverse Society
3
SPC 5800 Collaboration with School, Home, and Community
3
SPC 5820 The University Designed Inclusive Classroom
3
SPC 6540 Demonstration Teaching for the Exceptional Learner
1