Contact Us
Dr. James Alford
Program Director, Department of Educational Leadership and Professional Studies
alfordj3@wpunj.edu

973-720-2598
Higher Education Administration (MA)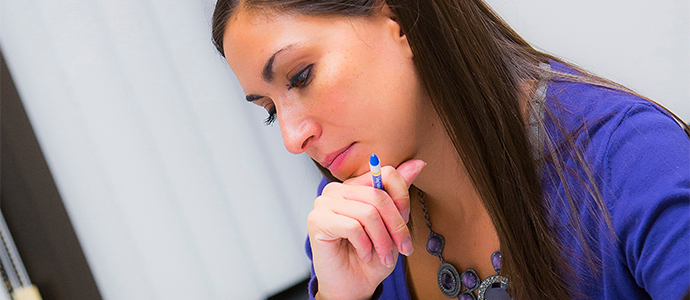 Degree Offered: Master of Arts in Higher Education Administration
Concentration: Leadership Studies
Application Deadline:
August 1st: Fall semester

*International students are advised to apply by:
April 1st: Fall (September intake)

Non-degree status not available
Program Description:
The Master's degree in Higher Education Administration at William Paterson University is an advanced and in-depth study of the history, structure, organization and administration of colleges and universities in the United States. The program is designed to enhance the professional and career development of current and future managers, leaders and executives within institutions of higher education.
The program is run using a cohort model (a prescribed two year, part-time sequence in which all candidates take the same two courses each semester), with classes given in the fall, spring and summer semesters, utilizing face-to-face/hybrid evening courses as well as online courses.
Admission Requirements:
In addition to the University's admission requirements:
Cumulative bachelor's degree grade point average of 3.0 on a scale of 4.00.

Applicants who hold a graduate degree must have a Cumulative graduate grade point average of 3.5 on a 4.00 scale.

Minimum score of 150 on the Graduate Record Examination (GRE) or a minimum score of at least of 388 on the Miller Analogies Test (MAT)

MAT/GRE admission testing requirement is waived for the following:
applicants holding graduate degrees and a GPA of 3.5 or higher on a 4.0 scale
applicants holding an undergraduate degree with a GPA of 3.0 or higher on a 4.0 scale
Essay:250-500 word essay explaining his or her reasons for applying to this program. Essay Requirement

Two recent letters of recommendation, at least one from a professor or other person who can attest to the applicant's academic abilities.

Interview: Each applicant will have a personal interview before being considered for matriculation.


Applicants who do not meet the grade point average or minimum admissions test requirements may supplement the portfolio with additional materials that support their academic and leadership potential for successful completion of this graduate program
Program Requirements:
36 credits

Exit Requirements: Completion of a comprehensive e-portfolio aligned to national higher education administration standards.

| MA Higher Education Administration | 36 credits |
| --- | --- |
| Core Courses | 21credits |
| ELHE 6000: Current Issues in Higher Education | 3 |
| ELHE 6001: History of American Higher Education | 3 |
| ELHE 6002: Theories of College Student Development | 3 |
| ELHE 6003: Organization & Governance in American Higher Education | 3 |
| ELHE 6004: Legal Issues in American Higher Education | 3 |
| ELHE 6005: Public Policy Analysis | 3 |
| ELHE 6006: American Post-Secondary Education: Structure & Function | 3 |
| ELHE 6007: Finance in American Higher Education | 3 |
| ELHE 6008: Higher Education as a Profession | 3 |
| ELHE 6030: Education Research in Higher Education Administration* | 3 |
| ELHE 6062: Capstone Experience Seminar* | 3 |
| Leadership Studies Concentration | 15 credits |
| ELHE 6060: Leadership Studies | 3 |
| ELHE 6053: Higher Education Management | 3 |
| ELHE 6005: Public Policy Analysis | 3 |
| ELHE 6006: American Post-secondary Education: Structure and Function | 3 |
| ELHE 6050: Assessment Practice | 3 |
| *ELHE 6030 and ELHE 6062 are required for all students | |