Contact Us
Professor Bruce Williams
Advisor, Department of Languages and Cultures
williamsb@wpunj.edu

973-720-3654
Endorsement – Bilingual Education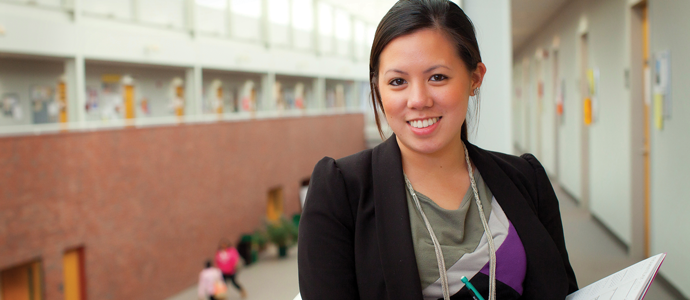 Degree Offered: Endorsement
Concentration: Bilingual Education
Application Deadline:
August 1st: Fall semester
December 1st: Spring semester
*Applications received after the deadline will be reviewed on a space availability basis

*International students are advised to apply by:
April 1st: Fall (September intake)
November 1st: Spring (January intake)
Program Description:
This program is designed for certified teachers who desire an endorsement to teach in a bilingual-bicultural program.
Admission Requirements:
Cumulative grade point average of no less than 2.75 on 4.00 scale.

A standard New Jersey teaching certificate or a Certificate of Eligibilty with Advanced Standing in a content area. Please be advised that certification in English or foreign language is not deemed a content area. Candidates holding certification in this area should contact Professor Bruce Williams at

williamsb@wpunj.edu

.
Program Requirements:
18 credits of graduate study.
| Endorsement: Bilingual Education | 18 Credits |
| --- | --- |
| TBED 5400 History and Cultural Roots of Bilinguals in the USA | 3 |
| TBED 5420 Multiculturalism and Acculturation | 3 |
| TBED 6410 Methods and Materials in Teaching English to Speakers of Other Languages | 3 |
| TBED 6420 Contrastive Linguistics | 3 |
| TBED 6450 Content Areas in Bilingual Education | 3 |
| TBED 6600 Field Research Internship in Bilingual/Bicultural Education | 3 |
Additional State of New Jersey Requirement
Students must pass oral proficiency interviews (OPIs) and Written Proficiency Tests (WPTS) through Language Testing International, as mandated by the State of New Jersey. The minimum acceptable score on the OPI in English is Intermediate High. The minimum acceptable score on the remaining exams is Advanced Low. For more information, please contact Professor Bruce Williams at williamsb@wpunj.edu.