Contact Us
Professor Paula Danzinger
Program Director, Department of Special Education and Counseling
danzingerp@wpunj.edu

973-720-3085
Professional Counseling – Mental Health (MEd)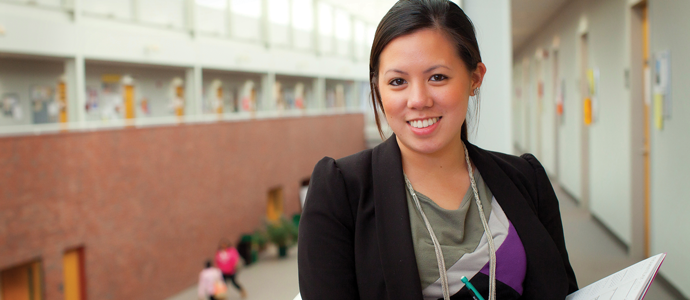 Degree Offered: Master of Education in Professional Counseling
Concentration: Mental Health
Application Deadline:
August 1st: Fall semester
December 1st: Spring semester
May 1st: Summer semester
*Applications received after the deadline will be reviewed on a space availability basis

*International students are advised to apply by:
April 1st: Fall (September intake)
November 1st: Spring (January intake)
December 1st: Summer (May intake)
Program Description:
The master of education degree (M.Ed.) in professional counseling in the Department of Special Education and Counseling at William Paterson University prepares students to enter the counseling profession through rigorous training in two key areas: school counseling and mental health counseling. The professional counseling program is accredited by the Council for Accreditation of Counseling and Related Educational Programs (CACREP), the national accreditation for counseling programs.
The mental health counseling concentration at William Paterson University is a 60-credit concentration leading to eligibility as a Licensed Associate Counselor (LAC), the first step towards obtaining the Licensed Professional Counselor (LPC) credential in the State of New Jersey. (NOTE: A passing score on the National Counselor Examination (NCE) is required in order to apply for the LAC and/or LPC.)
Admission Requirements:
Cumulative grade point average of no less than 2.75 on 4.00 scale or a master's degree from an approved college/university.

Satisfactory score on the Graduate Record Examination (GRE), or on the Miller Analogies Test

(MAT).

Two professional letters of reference.

Interview with counseling faculty and writing sample.
Program Requirements:
Completion of a minimum of 60 credits of graduate study with a GPA of 3.00 or better.

Must obtain a grade of B or better in CSP 6010 (Foundations and Techniques in Counseling and CSP 6210 (Case Studies in Counseling).

Three semester hours of practicum and three semester hours of internship. Students must consult with an advisor concerning any recent changes in the program or its course offerings.

Satisfactory completion of a comprehensive examination and a portfolio, which carry no course credit, is required of all students.
MEd Professional Counseling (Mental Health Counseling Concentration)
60 credits
Required Core Courses
48 credits
CSP 6010 Techniques and Foundations in Counseling
3
CSP 6030 Multicultural Counseling
3
CSP 6040 Assessment and Appraisal in Counseling
3
CSP 6050 Ethical and Legal Issues in Counseling
3
CSP 6060 Individual Counseling: Theories and Practices
3
CSP 6080 Career Development Across the Lifespan
3
CSP 6090 Human Growth and Development Across the Lifespan
3
CSP 6100 Group Counseling: Theories and Practices
3
CSP 6160 Research in Counseling
3
CSP 6200 Foundations of School Counseling
3
CSP 6210 Case Studies in Counseling
3
CSP 6260 Counseling Children and their Families: Applications for Schools and Community
3
CSP 6280 Crisis Intervention and Management
1
CSP 6420 Introduction to Play and Creative Therapies
3
CSP 6510 Counseling for Substance Abuse and Addiction
2
CSP 6860 Practicum in Counseling
3
School Counseling concentration requirements
3 credits
CSP 6870 Internship in Counseling
3
Mental Health concentration requirement
9 credits
CSP 6220 Foundations of Mental Health Counseling
3
CSP 6540 Clinical Supervision in Counseling
2
CSP 6870 Internship in Counseling
3
CSP 6920 Psychopharmacology for Counselors
1
Electives
3 credits
CSP 5990 Selected Topics
3
CSP 6070 Issues and Techniques of Counseling the Older Adult
3
CSP 6900 Advanced Case Studies and Techniques
3
CSP 6950 Counseling Gay, Lesbian, Bisexual, and Transgendered Clients
3
CSP 6960 School Law and Mental Health Codes for Counseling Directors
3
CSP 7000 Independent Study
1-6 credits
Practicum/internship placement in mental health setting
Please see an advisor for further information. Please be advised that all requirements are subject to change.