Contact Us
Professor Carrie Hong
Program Coordinator, Department of Educational Leadership and Professional Studies
honge1@wpunj.edu

973-720-2130
Endorsement – Middle School Language Arts 5-8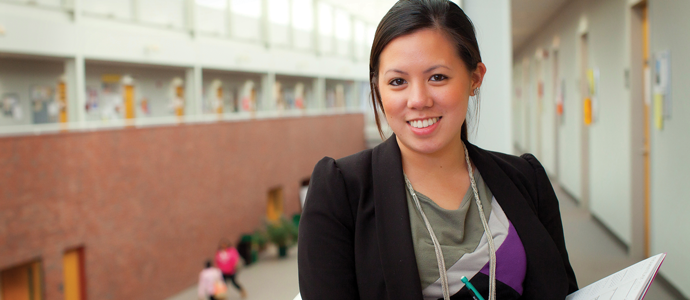 Degree Offered: Endorsement
Concentration: Middle School Language Arts
Application Deadline:
August 1st: Fall semester
December 1st: Spring semester
*Applications received after the deadline will be reviewed on a space availability basis

*International students are advised to apply by:
April 1st: Fall (September intake)
November 1st: Spring (January intake)
Program Description:
This program is designed for teachers who are already certified for elementary grades K - 5. The state requires 15 credits of study in the content area to teach at a middle school level. The endorsement entitles teachers to teach language arts and literacy full-time in grades 5 through 8.
Admission Requirements:
In addition to the University's admission requirements:
Cumulative grade point average of no less than 2.75 on 4.00 scale.

A copy of a teaching certificate and a resume of any teaching or educational work the applicant has performed.

Program Requirements:
15 credits of graduate study
Choose five courses (15 credits) plus a psychology course if needed.*
| Endorsement: Middle School Language Arts (5-8) | 15 Credits |
| --- | --- |
| ELRL 6040 Recent Trends in Children's Literature | 3 |
| ELRL 6170 Children's Literacy in the 21st Century | 3 |
| ELRL 6310 Written Expression with Technology | 3 |
| ELRL 6050 Advanced Inquiry in Literature for Children and Youth | 3 |
| ELRL 6260 Literature for Adolescents | 3 |
| PSY 2100 Developmental Psychology -or- PSY 3200 Psychology of Adolescence | 3 |
*A candidate must pass the middle school Language Arts praxis examination in order to receive the endorsement.