Contact Us
Dr. Carrie Hong
Program Director, Department of Educational Leadership and Professional Studies
honge1@wpunj.edu

973-720-2130
Endorsement – Reading Specialist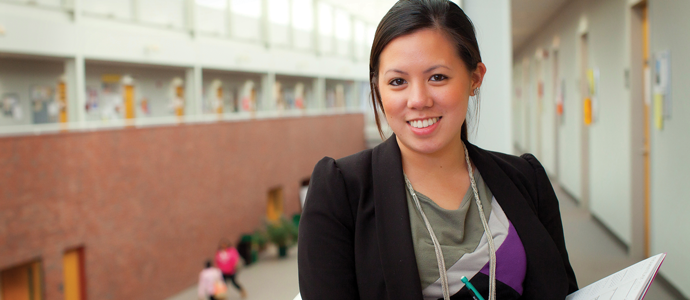 Degree Offered: Endorsement
Concentration: Reading Specialist
Campus Location
1600 Valley Road Building
Application Deadline:
August 1st: Fall semester
December 1st: Spring semester
May 1st: Summer session
*Applications received after the deadline will be reviewed on a space availability basis
Matriculation:
Spring semester, Summer session, Fall semester
Program Description:
This program is designed for experienced and certified teachers who hold a master's degree from an accredited institution. Upon successful completion of the curriculum, the student is eligible for New Jersey certification as a reading specialist.
Admission Requirements:
In addition to the University's admission requirements:
A master's degree from an accredited college or university.

A standard teaching certificate.

Two years of contractual, supervised classroom teaching.
Program Requirements:
30 credits of graduate study
Endorsement: Reading Specialist
30 credits
ELRL 6010 Theoretical Foundations of Literacy
3
ELRL 6170 Literacy for Children in the Twenty-first century
3
ELRL 6200 Diagnosis of Reading Problems: Practicum
3
ELRL 6210 Remediation of Reading Problems: Practicum
3
ELRL 6230 Practicum in Teaching Reading
3
ELRL 6240 Administration and Supervision of Reading Programs and Personnel
3
ELRL 6250 Adolescent and Adult Literacy in the Twenty-first Century
3
ELRL 6330 Socio-Psycholinguistics and Reading
3
Literature Courses
3-6 credits
Choose ONE of the following literature course
ELRL 6040 Recent Trends in Children's Literature
3
ELRL 6050 Advanced Inquiry into Literature of Children and Youth
3
ELRL 6260 Literature for Adolescents
3
Approved Elective Courses
3 credits
Choose one of the approved electives below OR another literature course above (i.e. ELRL 6040, 6050, 6260)
ELRL 6030 Literacy Instruction, English Language Learners
3
CIEC 6180 Language Development and Emergent Literacy
3
CIEE 6040 Writing in the Elementary School
3
ELRL 6040 Teaching Critical Reading in the Content Areas
3
SOC 6300 Ethics and Racial Experiences
3
ELRL 6310 Written Expression with Technology
3
SPC 5550 Educational Foundations in a Diverse Society
3