Contact Us
Dr. Pam Brillante
Program Director, Department of Special Education and Counseling
brillantep@wpunj.edu

973-720-2279
Special Education - Autism Spectrum Disorders and Other Severe Disabilities (MEd)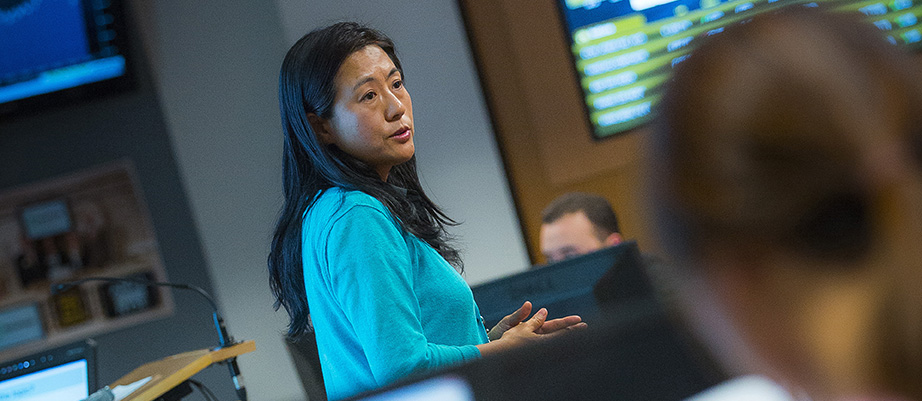 Degree Offered: Master of Education in Special Education
Concentration: Autism Spectrum Disorders and Other Severe Disabilities
Application Deadline:
August 1st: Fall semester
December 1st: Spring semester
May 1st: Summer semester
*Applications received after the deadline will be reviewed on a space availability basis

*International students are advised to apply by:
April 1st: Fall (September intake)
November 1st: Spring (January intake)
December 1st: Summer (May intake)
Program Description:
The Master's program is for teachers who hold a standard New Jersey teaching certificate or a New Jersey Certification of Eligibility with Advanced Standing (CEAS) in Teacher of Students with Disabilities. This program includes coursework in principles and practices of autism spectrum disorder and other severe disabilities, and emphasizes preparation of individual to instruct students with diverse learning and social needs in a variety of general education and special education settings.

Admissions Requirements:

In addition to the University's admission requirements:

Bachelor's degree from an accredited college or university

Standard New Jersey teaching certificate and/or New Jersey CEAS in Teacher of Students with Disabilities

Minimum verbal score of 150 on the Graduate Record Examination (GRE), or a minimum score of 388 on the Miller Analogies Test (MAT).

Two letters of recommendation from an educator

Program Requirements:*

33 credits of graduate study (21 in ASD/SD concentration)

Satisfactory completion of a research thesis

*Candidates must consult with their faculty advisor before selecting courses in the event that changes have been made in the program or its course offerings.

| | |
| --- | --- |
| Master of Education in Special Education (Autism Spectrum concentration) | 33 Credits |
| SPED 5190 Nature and the Needs of the Child with ASD/SD | 3 |
| SPED 6190 Curriculum and Methodologies for Students with ASD/SD | 3 |
| SPED 6450 Assessment for Students with ASD/SD | 3 |
| SPED 5500 Advanced Challenging Behavior for Students with ASD/SD | 3 |
| SPED 6590 Language Development and AAC for Students with ASD/SD | 3 |
| SPED 6360 Facilitating Inclusive Opportunities in School and Community | 3 |
| SPED 6370 Transition Programs and Practices for Students with ASD/SD | 3 |
| SPED 6290 Current Issues in Special Education | 3 |
| SPED 6280 Special Education Law | 3 |
| SPED 6320 Research in Special Education I | 3 |
| SPED 6330 Research in Special Education II | 3 |