Contact Us
Professor Anthony Bundy
Program Coordinator, Department of Educational Leadership and Professional Studies
bundya@wpunj.edu

973-720-3974
Endorsement – School Supervisor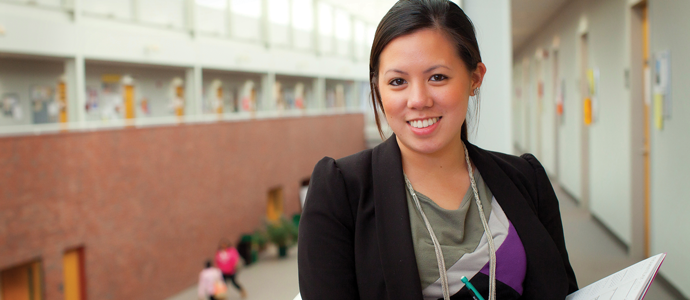 Degree Offered: Endorsement
Concentration: School Supervisor
Application Deadline:
August 1st: Fall semester
December 1st: Spring semester
*Applications received after the deadline will be reviewed on a space availability basis

*International students are advised to apply by:
April 1st: Fall (September intake)
November 1st: Spring (January intake)
Program Description:
This endorsement authorizes the holder to be employed as a supervisor of instruction and athletic director (for those who do not hold a principal's endorsement) as well as an assistant superintendent in charge of curriculum and/or instruction in public schools.
Admission Requirements:
In addition to the University's admission requirements:
A standard New Jersey instructional license or its equivalent or its out-of-state equivalent must be on file.

At least three years of successful, full-time teaching or educational services experience. An original letter from a school official (principal or assistant principal or human services director), on the school's official letterhead, must be submitted. Included should be dates of employment and the positions held during those specific dates. Experience completed in a New Jersey public school must be completed under the appropriate certificate.

A completed master's degree from an accredited college or university.
Program Requirements:
If any of your coursework is completed post masters, you must be matriculated in the SUPV endorsement program prior to completing 12 credits in order for WPU to recommend you to the state for the endorsement.
Required 12 credits as outlined below.
A master's or higher degree is required from a regionally accredited college or university. Official transcripts documenting the master's degree conferral must be submitted. All credits/degree(s) must appear on a regionally accredited 4-year college/university transcript.
If you have a master's degree from another college or university and need only three or fewer courses for supervisory endorsement, you may enroll as a non-degree student and take up to 9 credits including EDLP 6040 and 6090. However, you must apply to the New Jersey State Department of Education for supervisory endorsement and have your credentials evaluated independently of William Paterson University.
| Endorsement: School Supervisor | 12 credits |
| --- | --- |
| Program Requirements: | 6 credits |
| EDLP 6040 Curriculum Design: Theory and Practice | 3 |
| EDLP 6090 Supervision and Evaluation: Performance Appraisal | 3 |
| Elective Courses | 6 credits |
| Educational Leadership | 6 credits |
| EDLP 6150 Curriculum Design: Language Arts Literacy across the Disciplines | 3 |
| EDLP 6160 Curriculum Design: Technology across the Disciplines | 3 |
| EDLP 6120 Supervision and Evaluation of Support Staff and Educational Programs | 3 |
| EDLP 6180 Curriculum Design: Developing, Writing, and Implementing Curriculum | 3 |
| Early Childhood | 3 credits |
| CIEC 6230 Management Issues Child Development Program | 3 |
| Exercise and Sports Studies | 3 credits |
| EXSC 6220 Supervision in Physical Education | 3 credits |
| Literacy-Reading | 3 credits |
| ELRL 6240 Administration and Supervision of Reading Programs | 3 credits |
| School Library Media | 3 credits |
| ELLM 6110 Supervision and Management School of the Library Media Program | 3 credits |
*Students who have completed the elective courses above prior to or during the summer of 2016 will be grandfathered with the understanding that those courses will count towards the future completion of the Supervisor Endorsement program or completion of a M.Ed. program that included two NJDOE approved supervisory endorsement courses. Completion of all supervisory coursework must be within the university's six year time limit to program completion including all time on official or unofficial leave.