Contact Us
Professor John Parras
Program Director, Department of English
parrasj@wpunj.edu

973-720-3067
Creative and Professional Writing (MFA)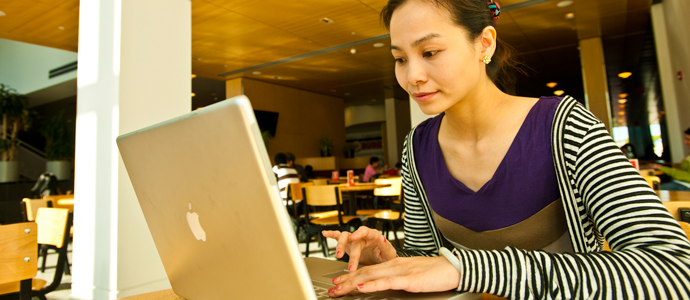 Degree Offered: Master of Fine Arts in Creative and Professional Writing
Campus Location
Main Campus
Application Deadline:
Rolling Admissions
Program Description:
In the master of fine arts (MFA) program in creative and professional writing at William Paterson University, you will study in a supportive academic environment focused on the production of high-caliber writing. Designed to hone essential creative skills and nourish talent in poetry, fiction, memoir, literary biography, TV/film/theater scripts, cultural reviews, and more, the program will advance your writing to a professionally competitive level. You will also gain valuable experience in manuscript evaluation and editing, up-to-date methodologies of teaching writing, and the advanced interpretation of literature.
The MFA's rigorous course of study prepares you for a wide variety of careers, including secondary education and university-level teaching, book and magazine publishing and editing, journalism, copywriting, public relations, and professional writing. In addition, you will benefit from the program's applied focus on developing a substantial manuscript portfolio, targeting appropriate markets, and submitting work for publication according to professional standards.
Admission Requirements:
In addition to the University's admission requirements:
Cumulative grade point average of no less than 3.00 on 4.00 scale.
Minimum score of 400 on the Miller Analogies Test (MAT) or minimum of 150 verbal and 4.5 analytical on the Graduate Record Examination (GRE) General Test.
Two letters of recommendation attesting to your writing skills.
Brief written statement of purpose.
Ten-page writing sample in the genre you intend to pursue. A hard copy of the writing sample must accompany the application to the Graduate Admissions office, and an electronic copy should be sent to MFAdirector_English@wpunj.edu.
Program Requirements:
The 41-credit combined studio/research MFA program of 41 credits encompasses four major components:
Writing workshops (18 credits)
Literature courses (12 credits)
Teaching course with an optional publishing/editing internship opportunity (3 credits)
Master's thesis – a substantial manuscript of publishable quality, accompanied by an essay on writing craft (8 credits)
MFA Creative and Professional Writing
41 credits
I. Required Writing Courses
18 credits
A.ENG 6160 Creative Writing
3 credits
B.Five other writing courses chosen from the following:
15 credits
ENG 5990 Selected Topics (with approval)
3
ENG 6150 Advanced Critical Writing
3
ENG 6190 Writing for the Magazine Market
3
ENG 6210 Fiction Writing Seminar I
3
ENG 6220 Fiction Writing Seminar II
3
ENG 6230 Poetry Writing Seminar
3
ENG 6240 Contemporary Poetry Writing Seminar
3
ENG 6260 Creative Writing II
3
ENG 6270 Writing Scripts for Movies and Television
3
ENG 6280 Short Story Writing
3
ENG 6290 Playwriting
3
ENG 6300 Book and Magazine Editing
3
ENG 6310 Creative Nonfiction
3
ENG 6780 Modern Literary Biography
3
COM 6000 Survey in Professional Writing
3
COM 6100 Writing for Digital Media
3
II. Four literature courses
12 credits
At least one literature course must be devoted to work after 1900. ENG 6560 Modes of Contemporary Criticism or a linguistics course may (with the director's approval) substitute for one of the literature courses.
III. Teaching Component (with Internship Option)
3 Credits
A. ENG 6170 Modern Techniques of Composition
3
ENG 6200 Teaching Writing as Process
3
ENG 6250 Teaching Writing as Process II
3
ENG 5900 Graduate Internship
3
B. Writing Across the Curriculum Workshop:
Students will attend a three-day workshop focusing on various techniques of teaching writing.
IV. MFA Thesis
8 credits
A. MFA Thesis Seminar
4
B. Thesis Project, supervised by Thesis Advisor
4